3 ways to talk about climate change
by Livvy Drake
​​One of the calls from COP26 was to keep 1.5C degrees alive. To convince them to take action, it can be tempting to try and convince people to care about the planet as much as you do. But anyone who's tried this approach knows it can sometimes feel like a losing battle. A raft of research has demonstrated that different audiences need different messages, and will be motivated by different things.
So here are some tips for communicating about climate and changing behaviours. Especially for those around family and friends, who may not see the world in the same way.
1. ​Don't assume that people don't care
Research from YouGov suggests that the majority of people agree that the world's climate is changing as a result of human activity and that they are worried about it. With only 33% saying it is less important or not important to them. So, unless you are around the 1/3rd that don't; the good news is that you can put any pluralistic ignorance (assuming other people don't care like you do) and self-silencing aside and talk about it.
2. Know your audience
There's been a lot of work done on segmenting audiences, which could help your conversations go better. For example, Climate Outreach's Britain Talks Climate research found that, positive and forward-looking stories are more likely to get the attention of established liberals, while it's better to focus on rural life and messages from farmers and scientists to engage backbone conservatives. (Check out the Climate Outreach Britain Talks Climate guide to find out more about different audience segments and approaches to take.)
The Fabian Society's Talking Green also found different messages resonated differently depending on people's class and education level.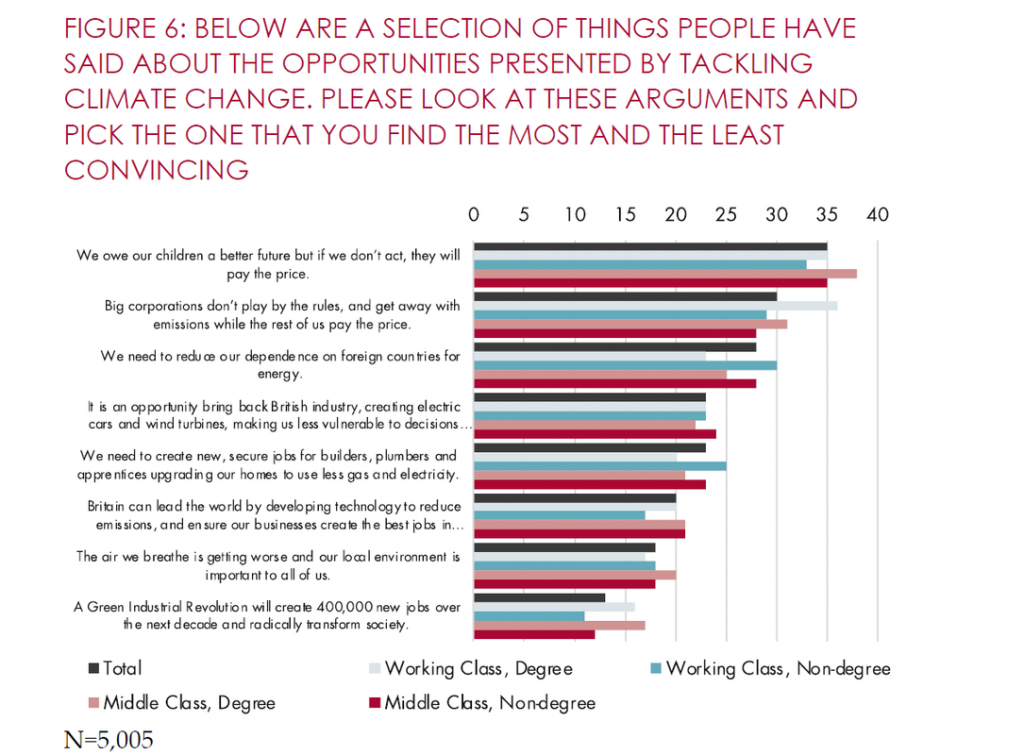 3. Avoid carbon jargon
The Fabian Society also polled people on terms that politicians use which demonstrated that banding around terms like net-zero, green jobs and green industrial revolution were often unclear or had negative connotations. Some thought green jobs related to gardening!
Read the 'Talking Green' briefing from the Fabian society to see how this may relate to your target audience.