Events Manager
As an events professional, you want to deliver the highest quality experiences for your clients.
Do you find making the "right choices" confusing?
Is it a struggle to get clients to see the bigger picture, beyond their budget concerns?
You're not alone. During lockdown, the Sustainable Event Alliance Hackathon attracted 500 people from around the world, as more events professionals are looking to get upskilled around sustainability.
There's a clear desire to clean up the industry, but as an event professional, you might not know where to start.
As an experienced sustainable event manager working on festivals, hospitality and corporate events I have created a wealth of resources to support you with taking action:
Audit your events impacts (get in touch to discuss)
Looking for an event audit or don't know where to begin? I offer customised consultancy support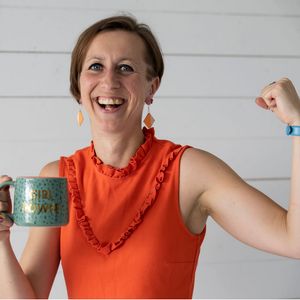 Who am I to be your Sustainable Sidekick?
My journey into sustainability and behaviour change began working in events.
I was working on large scale events in Australia when I had my 'a-ha moment' to take action for mother nature. I initially thought I would go to save the rainforest but realised that the events industry was unbelievably wasteful and I should start in my own backyard.
I went on train in sustainable event delivery and started working with Shambala – one of the greenest festivals in Europe.
I have helped large scale events:
Train their teams in sustainable event delivery
Audit and report on their impacts
Deliver behaviour change initiatives
Identify ways to reduce their waste
Whilst working at Shambala, I did a session with a behaviour change consultant and the penny dropped in how to achieve change without having to get everyone to become eco warriors or worriers!
Now I am on a mission to share my learnings and engage people beyond the green echo chamber and help event organisers like you deliver low impact events!
It has really helped me prepare a first draft sustainable events policy and I am now preparing how I will measure/audit our events
Karen, Ecosurety