A positive yarn of action to tell a story
By Livvy Drake
Following suggestions last month, I signed up to receive a Positive News subscription and last week felt the difference from the way they approach talking about an issue, versus outlets like The Guardian (which I now can't read).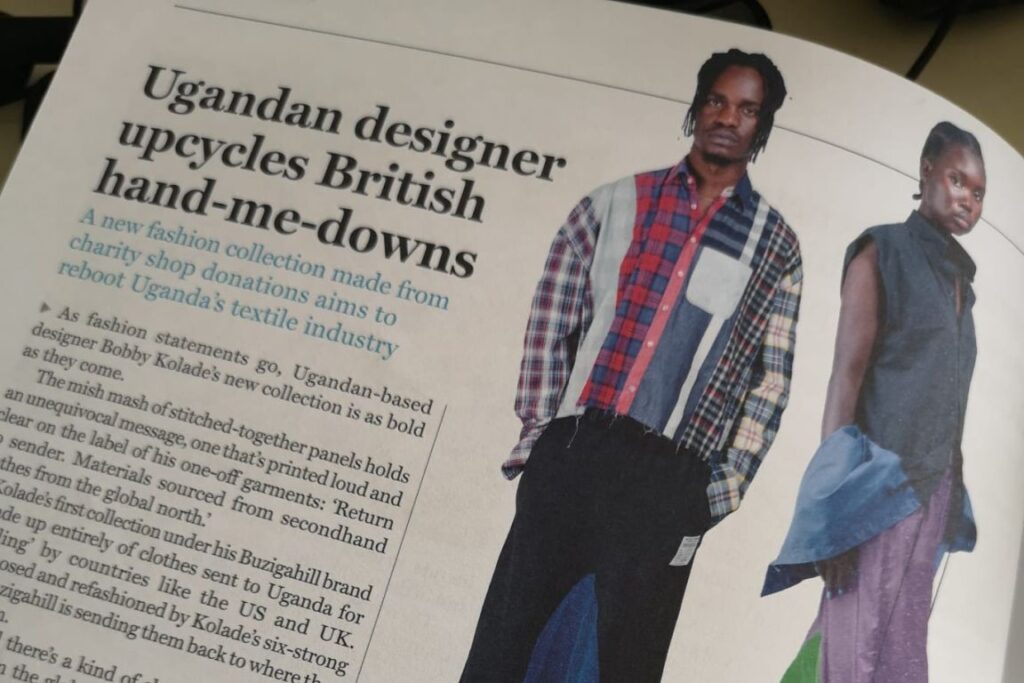 This is a perfect example:
Bobby Kolade and his fashion brand BUZIGAHILL have created a fashion line called 'Return to Sender'.
The collection uses the swathe of secondhand clothes that are exported to Uganda from the Global North.
After a successful career in Europe, Bobby had returned to Kampala to work with home-grown cotton. Only to find the industry had been decimated by second-hand clothing.
70% of clothing that is donated to charity ends up in Africa and Bobby says that the quality of items he finds is often shocking- smelly armpits and dirty jeans.
He is working is to create an upcycling industry employing people in Uganda and neighbouring countries and then to revive the Ugandan textile industry.
With Return to Sender, we are being a bit cheeky, but we are trying to send a positive message out there
Bobby Kolade
This article is a great example of an action-based approach rather than an issue- based approach. The article still gets across the problems of the global fashion industry but presents it through someone tackling it, not how bad the issue is first.
Have you seen any examples like this, or can think of how you could use this approach with your work? It is how I approach all of my presentations around climate and environmental issues now.
See more posts from the blog: