Developing a behaviour change initiative
Create interventions that are based on behavioural science and relevant to your target audience
Is there a behaviour that you want to change in your local community or society as a whole?
Have you got a campaign, product or idea that you want to develop to address some unsustainable behaviours?
Or perhaps you have already tried a number of tactics that have not worked?
Would you like to trial an idea but not sure how to bring it to life or want to check you haven't missed a trick with your plan?
And more importantly, do you even know if you are trying to 'fix' the right problem?
If you have an idea to tackle an environmental problem, but you're not sure how to bring it to life, want to check you haven't missed a trick, or need to make sure you're trying to fix the right problem, this is the workshop for you!
You will get to grips with a simple process for developing a behaviour change initiative using tried and tested tools used by designers and behavioural psychologists.
'Developing a behaviour change initiative' will equip you with:
Inspiration on how other changemakers have apporached their own challenges
A step-by-step process to understand the 'problem' you are trying to solve
Problem-solving techniques which allow you to think 'outside of the box'
Tips and tricks to push people towards your desired behaviour without guilt tripping them about the environment
Following this workshop your problem-solving mindset will have shifted and you will have a wealth of ideas to develop that you may not have considered before.
Pricing and Buy Now
Download the on-demand workshop now so you can begin to rethink your approach to changing behaviours.
Free places are available to campaigners from marginalised communities so get in contact!
Great session – always gives me energy and motivation sharing ideas and hearing about what others are tackling. Good luck everyone.

Elaine Ashley, Chair – Bristol Fair Trade Network

I now understand what messages work and what does not work. I will keep you updated about the campaign, currently working on getting dustbins and t-shirts.

Evaline Alum, Saving Earth Africa campaigner
I found it really useful to have a refresh of psychology principles whilst learning new theories, and then how to apply it to my work.
Which is the most important part really the application, so thank you!

Ninette Harris, Sustainability Coordinator at Durham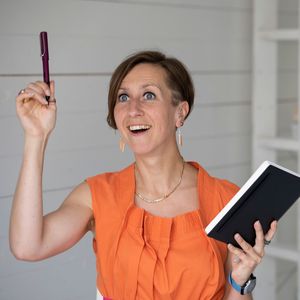 Who am I to be facilitating this session?
The more I got involved in environmental campaigns and projects, it became clear to me that in order for change to occur, changemakers needed to know and use the tools that marketers, product designers and advertisers were using to engage and drive consumer behaviours.
So in my workshops, I deploy the processes and principles I have learned from behavioural economists and design thinkers.
I have used these to develop award-winning national campaigns with City to Sea, and deliver workshops with construction companies.
Want something more bespoke?
I can facilitate a workshop for your team and write your policy.
Book a no-obligation discovery call to discuss further!