Reach more people with your message
You know that the more people you reach, the bigger impact you can have.
But with so many different messages competing for air time, how do you ensure that yours is the one that cuts through and inspires action?
You've probably already tried sharing stats and facts, highlighting the horrifying consequences if we don't take climate action now, and telling people why their behaviours are unsustainable…
But that's because these aren't the most effective ways to create real, lasting change with a wider audience outside of the eco echo chamber.
Research by DEFRA shows that, when it comes to environmental behaviour change, people want to know:
Why are they being asked to take action?
What difference will their actions make?
That they are part of something
That other people are taking action too
That these changes are expected by society
Shaming, scaring or overwhelming people with facts doesn't provide the real motivation they need to make lasting changes.
But most environmental messages fail to answer these important questions.
It's not that people don't care about the planet – according to Forbes, 77% of people want to learn to live more sustainably – it's just that the messages aren't presented in the right way.
And that's good news, because by applying the principles of behaviour change to your work, you can cut through the noise, attract a bigger audience and garner more support.
Where to begin
Segment your audiences down and research what motivates and engages them
Use stories of 'people like them' making the desired change
Communicate the other positive benefits of change e.g. health, wellbeing and social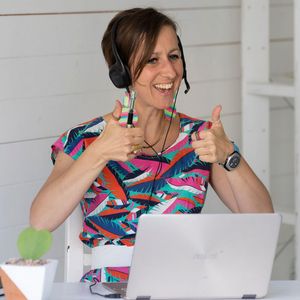 Let me help you reach more people with your message :
Thanks for the workshop. I'm looking forward to following it up with the links. Great to know the things I'm doing right like sharing what actions our community is taking. but also great to know what I'm doing wrong so I can review my messaging.

Elizabth Lambert, Campaigner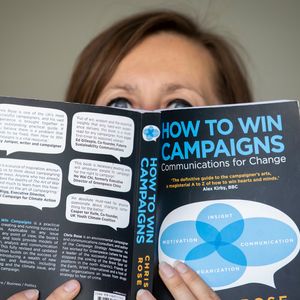 Who am I?
I'm Livvy, a behaviour change and sustainability consultant on a mission to engage people beyond the green echo chamber! I help campaigners like you reach wider audiences to create change.
When I first got involved with environmental campaigning, I wondered why the environmental sector had not won over more people.
And then I learned about behavioural psychology and read George Marshall's book 'Don't Even Think About It: why our brains are wired not to think about climate change'. So now I approach all campaigns through a behavioural science lens, and I can help you to do the same.
Feeling overwhelmed by all the changes you want to make?
Get in touch to discuss how you can deliver more change