Drive Behaviour Change
Is there a behaviour that you want to change in your organisation, community or society as a whole?
But inspiring that kind of change can be hard…
Understanding Behaviour Change principles can help you:
Inspire

others to take action

Communicate your message with confidence

Get buy-in

from supporters and your team to reach your targets
Reach people outside your echo chamber
Create meaningful, widespread impact
Humans are motivated by impulses, shortcuts, the feel-good factor, what other people think and the infrastructure around us… and very little rational thought.
This means that we need to work with what really motivates people to understand existing behaviours and inspire new ones, which includes:
The systems and Infrastructure around us
Habits and cognitive shortcuts
Social norms and

expectations

How messages are framed and who communicates them
To successfully motivate people to change, we need to understand which of the above are driving the existing behaviour, and how their needs can be met with alternative solutions.
If you are ready to go beyond just telling people facts and stats and expecting change:
Where to begin:
Acknowledge that

education will not lead to behaviour change

by itself
Seek to better understand what the real barriers and frictions are to change
Segment down audiences so you can better understand them and the opportunities for change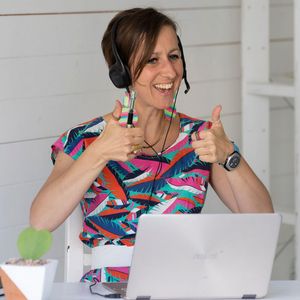 Here's how I can help you implement behavioural change:
Facilitated workshops with your organisation to drive change
Research and support in understanding and developing a behaviour change initiative
I really enjoyed the last three training sessions, its great work you're doing! I found it really useful to have a refresh of psychology principles whilst learning new theories, and then how to apply it to my work. Which is the most important part really the application, so thank you!
Ninette Harris – Sustainability Coordinator at Durham
Who am I?
I'm Livvy, a behaviour change and sustainability consultant on a mission to engage people beyond the green echo chamber and help changemakers, like you, create real impact!
Since getting involved with sustainability consultancy and environmental campaigning, it became clear to me that knowledge and education was not enough to deliver change and that there were other factors at play.
Applying the principles of behavioural science to plastics, waste and carbon reduction campaigns has opened up so many more ways to understand the challenges we face and to achieve change with much wider audiences.
Feeling overwhelmed by all the changes you want to make?
Get in touch to discuss how you can deliver more change