Behaviour Changemakers Mentoring Mastermind Programme
Make your campaigns more impactful with a Sustainable Sidekick by your side!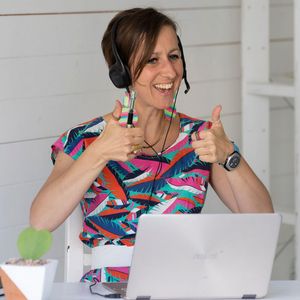 As a changemaker, do you want to embed behaviour change principles within your campaigns and projects?
You're investing time developing campaigns, let's make sure they achieve your goals.
The programme will help you:
🔍 Explore how to apply behaviour change principles to real-world examples
🪑 Hotseat your problem, challenge or idea and give you feedback, accountability and inspiration
🤸‍♀️ Build your confidence as you develop your campaigns with peer-to-peer support
📢 Learn how to communicate beyond the echo chamber and create real impact
The programme includes:
Monthly live interactive sessions
📚 Resource library of content and tools to apply to your campaigns whatever stage you are at
🎧 Monthly audio snapshots: easy to digest case studies and insights on behaviour change that are relevant to your work
☎️ One-to-one mentoring call and email support (usually worth £99)
Opportunities to connect and communicate with fellow changemakers and get instant feedback on campaign ideas and content.
Expert guides on:
📖 Creating and delivering behaviour change workshops
📧 Including behaviour change in your communications
Confidently create campaigns that deliver real change, with a sustainable sidekick and mastermind group by your side!
"Livvy's changemakers mentoring programme helped me gain a better understanding about the science and practicalities of behaviour change for sustainability. What has been most helpful for me is understanding about the different types of audience, the barriers to behaviour change and the importance of a clear and engaging campaign. If you work in sustainability and want to be effective with behaviour changemaking, I can highly recommend enrolling in Livvy's programme."
Jelly Moring
Sustainability consultant
Investment:
I regularly offer changemakers, like you, 1-1 mentoring to increase the effectiveness of their campaigns. (1-1 power hour sessions are £99 and mentoring packages range from £385-£550 a day).
Join with a 3-month discounted rate or pay monthly
£219
Large and corporate companies
or £79 per month
*Every corporate sign-up will provide a scholarship place.
£129
Small Organisations
or £49 per month
£109
Freelancers and consultants
or £39 per month
If you're ready to:
Feel confident that your campaigns will deliver change
Have accountability to use and adopt behaviour change theory
Know that you aren't 'winging it'
This programme is for you! It will support and develop your work to have the biggest impact possible by using tried and tested behavioural science principles.
Doors close for the next Cohort at the end of November.
Numbers limited to 15
To be first in the queue and benefit from an early-bird bonus
Book a 20-minute discovery call
"Livvy's Changemaker Mentoring Group is an extremely positive experience. She tailors the monthly content to members' interests, and uses a variety of methods to deliver engaging content. I have particularly appreciated the sound bytes and the live workshopping at each month's mentoring session."
Susanne Bearblock, MSc
Environmental Sustainability
& Carbon Literacy Training
Your Sustainable Sidekick: Livvy Drake
As well as studying behavioural science I have also delivered a range of behaviour change campaigns with events, organisations on sustainability issues including waste, recycling single-use plastics and travel.
I regularly facilitate workshops for organisations who are looking to drive change with their stakeholders from councils to construction companies.