Feedback loops
By Livvy Drake
Regardless of what environmentalists think and feel, doing something for the greater good (altruism) isn't always enough to sustain long-term behaviour change.
This is because our brains are wired for:
short-term thinking,
to avoid effort
and often want to feel a personal benefit.
So being reminded that our actions matter and make a difference, in the short-term is essential.
This is why feedback loops are so important, and something I include in all my behaviour change training. Our brains are wired for short-term benefits so getting a reminder in the now helps.
Feedback loops for pro-environmental behaviour
Here is a great example of one from the Renfe app. Every time I book a train ticket I am told how much carbon my journey is versus a car or a plane.
This information is there for whatever reason someone has booked the train but connects their actions with the environment in a positive way.
Last weekend I travelled from London to the Sierra Norte above Madrid via 3 x high-speed trains, a bus and finally a Tesla taxi to a remote village (I will do another post about the Tesla.
As well as the carbon savings being shared on the Eurostar screens and the Renfe booking app. I also saw Flamingos from the train window in the South of France and saw the changing landscape in Spain. These for me also serve as feedback loops, as to why I choose the slow travel route. As well as the looks of amusement when I tell people how I have arrived.
Feedback loops for purpose
Recently my sister shared a message, to our family WhatsApp, that she had received from the NHS GiveBlood service following her donation the previous week.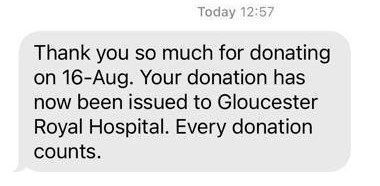 What I saw was a great example of a feedback loop. A mechanism that helps to reinforce a desirable behaviour by demonstrating that an action made a difference.
Why these messages work
Our brains are also wired for the feel-good factor and a simple message like the above can serve to give a short-term buzz and make someone feel good about themselves- a reference the brain will look to when it considers if it can be bothered to do the action again.
What feedback loops have you seen for pro-environmental behaviours or where do you think there are some opportunities for some?
Want to know more about behaviour change tools for pro-environmental behaviours? Join these upcoming workshops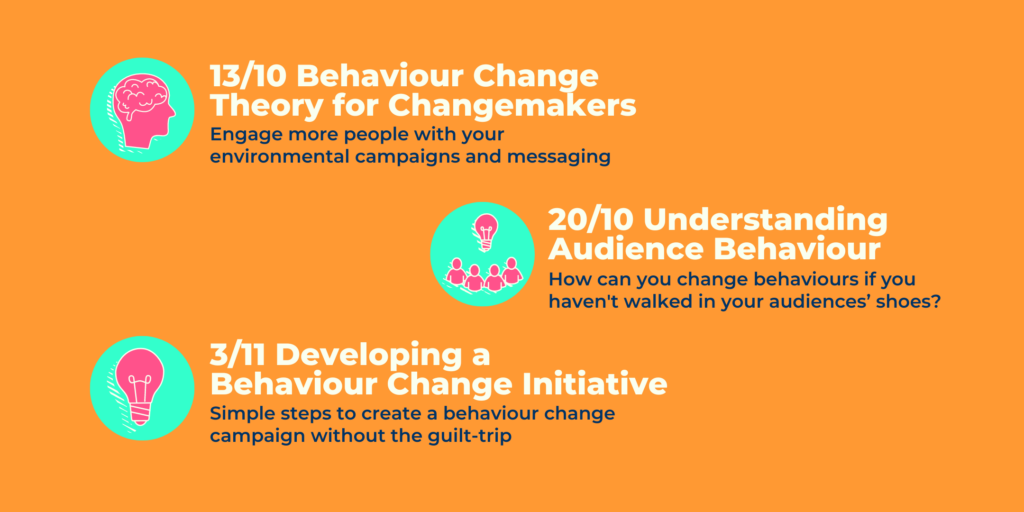 See more posts from the blog: