Biospheric values nurtured in childhood
by Livvy Drake
This weekend, having a sort out, I found these books from childhood and it came to me that, this was where my 'biospheric values' had been nurtured. I was privileged to grow up in the countryside reading books by David Bellamy and collecting information cards about animals in folders (did anyone else collect these in the 80's?).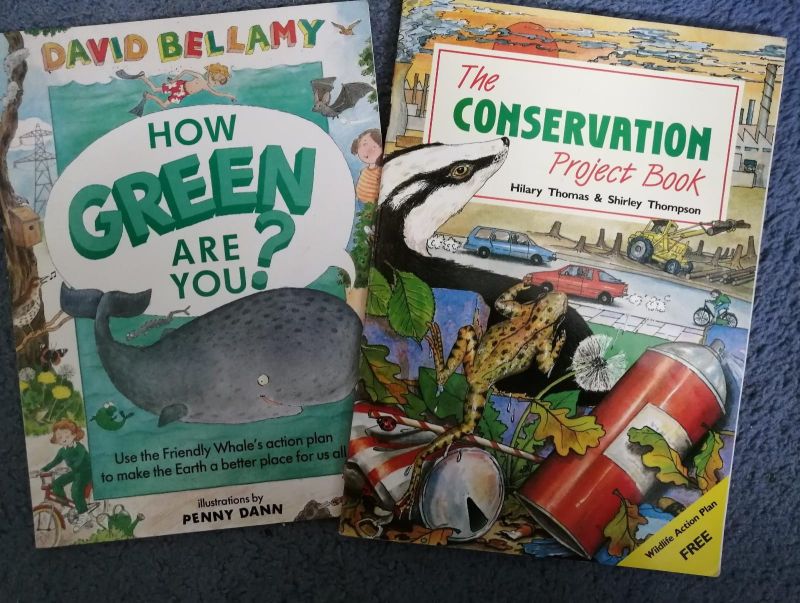 In my 'Behaviour Change for Environmental Changemakers' workshop, I start the workshop looking at the role of values in people's behaviours.
People with strong biospheric values consider:
People with strong biospheric values are more likely to see themselves as a person who acts pro-environmentally.
However, this doesn't mean that they always act pro-environmentally and the subsequent part of my workshops covered all the other behavioural drivers.
And in the workplace, people with strong biospheric values may not feel that they can live by their biospheric values due to conflicting work tasks, targets and the systems and infrastructure around them.
Do you identify with having biospheric values, and if so can you identify where they came from?
Find out more about what drives behaviours
If you want to understand what behavioural scientists have discovered about behaviour change barriers and motivations, watch this on-demand recording to give you all the insights in how to drive change in your work.
See more posts from the blog: