Take action on your impacts
Turn the policies and statements into something tangiable
So you have the sustainability talk, but now it's time to walk the walk!
Your organisation has declared a climate emergency…now what?
Everyone's talking about "the road to net zero", but what does it actually mean, and how are you going to get there?
The targets have been set and it's your job to make them happen, but right now it all feels a bit overwhelming.
How do you begin?
What will make the biggest impact?
And how do you get everyone else to join you on this journey?
If you're going to be a net-zero hero, you need a sidekick! It's time to crunch the numbers, measure your impacts, turn your ambition into an action plan and make it happen…
I can support you to take action by:
Facilitating your action plan development with a team
Reviewing action plans

Identifying the right solutions to measure & monitor your impacts

Helping you understand barriers to change and get buy-in from your team

Providing carbon calculators
Livvy reviewed my Sustainability Action Plan and gave me some useful advice to improve it. There's no doubt that she is knowledgeable about sustainability and various suppliers. She suggested areas for me to explore that I hadn't thought of. Thanks to Livvy I'll be able to reduce my carbon footprint further and I would definitely recommend her for sustainability advice and consultancy.
Emma Stevens – Cambridge Start-up Help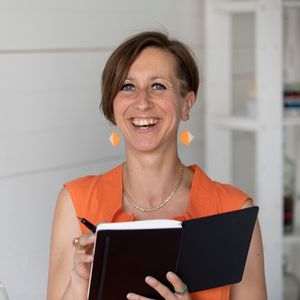 Who am I?
I'm Livvy, a behaviour change and sustainability consultant on a mission to engage people beyond the green echo chamber and help changemakers, like you, create real impact!
I first started working on sustainability in the events industry: delivering waste reduction, improving purchasing choices and auditing events to recommend where improvements could be made.
I have now audited venues, charities and even a train company. I work with a network of experts who can help with crunching your carbon footprint numbers or providing expertise on your energy infrastructure.
Feeling overwhelmed by all the changes you want to make?
Get in touch to discuss how you can deliver more change