Create a sustainability policy
Which is why 50% of businesses already have a sustainability policy in place.
Why have a sustainability policy?
Think again! A policy does not need to be a box-ticking exercise, or a stale document that's gathering pixel dust on your hard drive. Instead, a sustainability policy is a roadmap towards:
More motivated employees
More customers
More press coverage and recognition
Becoming an industry leader
And making meaningful, lasting changes for the benefit of people and planet
Are you feeling overwhelmed or unsure on how to get started?
Sustainability affects every part of your business or organisation, which is why it can feel like a daunting task.
And that's where a clear sustainability policy can really help.
Creating a sustainability policy is an opportunity to engage your team, learn more about their values, and find new opportunities to make a difference.
Where to begin:
Bring together a group of representatives from across your organisation
Gather insights on what is important to people in your organisation in terms of people and planet (sustainability is not just environmental)
Focus on the areas where you can make change, not where you can't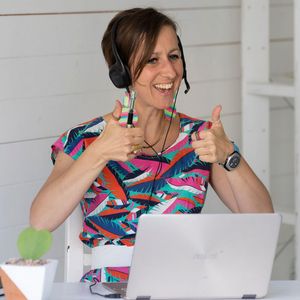 Get started with your sustainability policy by:
Watching my on-demand course – which gives you all the tools and templates to create a bespoke and meaningful policy

Get in contact for me to facilitate your sustainability policy and/or action plan
Livvy and the Sustainable Sidekicks played a crucial role in our campaign. Sustainability is such a broad topic and her skills were invaluable in allowing us to get clarity and focus. The sustainability policy workshop has given us a direction and a plan to act upon that reflects our shared priorities, our capabilities, time and budget.
Bristol Gulls
Creating an Engaging Sustainability Policy Workshop April 2021

The workshop was very hands on and practical. I really appreciated the structure – going from the bigger issues to what that means for the business. I think most organisations – solo, big or small – get stuck at the high level issues and are not sure how to ground this in their own business. The process, examples, tools were very helpful in understanding and applying sustainability.
Ioana Hardy, The Impacters Group
Livvy reviewed my Sustainability Action Plan and gave me some useful advice to improve it. There's no doubt that she is knowledgeable about sustainability and various suppliers. She suggested areas for me to explore that I hadn't thought of. Thanks to Livvy I'll be able to reduce my carbon footprint further and I would definitely recommend her for sustainability advice and consultancy.
Emma Stevens – Cambridge Startup Help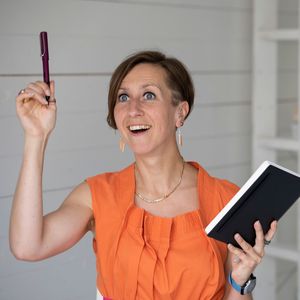 Who am I to be talking about sustainability?
I'm Livvy, a sustainability and behaviour change consultant on a mission to engage people beyond the green echo chamber and help businesses like yours achieve their goals!
I leverage the 3 p's principles of people, planet and responsible profit to engage a wide audience into the merits of adopting sustainability practices.
I've worked on sustainability policies and strategies for event organisations, non and for-profit organisations (and even a rowing team); drawing out the values and motivations of the team and creating meaningful policies.
Feeling overwhelmed by all the changes you want to make?
Get in touch to discuss how you can deliver more change