Sustainable event
resources
Deliver events with a lower environmental impact
Sustainable Event Action Plan sessions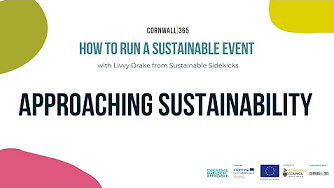 Livvy delivered in-person Sustainable Event Action Plan sessions for event organisers in Cornwall (through Cornwall 365).
The sections of the training have been broken down into bite-size recordings which you can watch for free here:
Approaching Sustainability – Watch Here
Energy & Carbon – Watch Here
Communications – Watch Here
Digital – Watch Here
Food & Drink – Watch Here
Materials – Watch Here
Transport – Watch Here
Waste & Recycling – Watch Here
Waste briefing
for events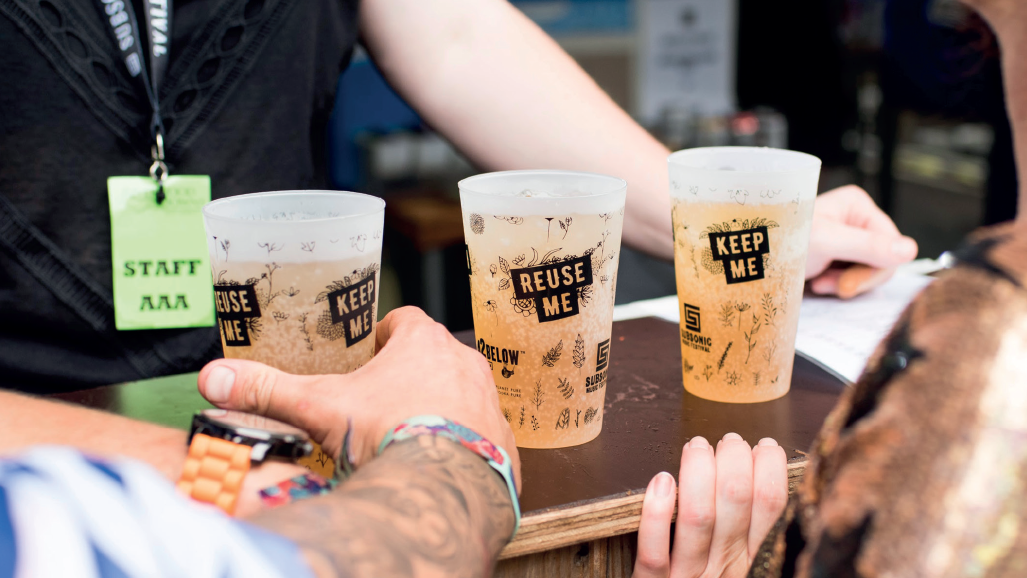 All you need to know about different waste and recycling legislation and how it affects event organisers. Plus advice on how to work with waste management companies and what you can request from them.
Indoor and Outdoor Event Checklist guides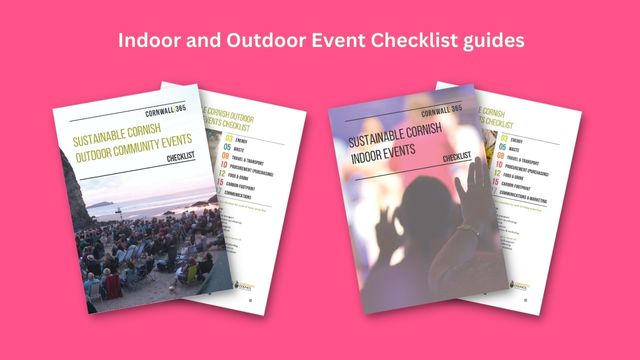 Looking at a long list of sustainable event actions can be overwhelming so the Sustainable Event Guides for Cornwall 365, were segmented out into the different phases for:
Venue requests
Planning
During
Post-event
Audience communications
Choose the indoor or outdoor event guide
Reusable cup
guide
This guide for indoor and outdoor events of all sizes offers practical guidance around adopting reusable cups for events:
Buying or hiring
Deposits or levies
Branding or unbranded
Where to wash.