Roseline Logistics
Creating profitable new opportunities with the right sustainability policy: a case study
50% of businesses already have a sustainability policy in place. It's something that can give companies a competitive advantage, and without one, businesses are risking being left behind.
​Roseline Logistics are an event logistics company. When Covid-19 put their industry into lockdown, they took the opportunity to work on a sustainability policy so they could bounce back even stronger, and that's why they approached The Sustainable Sidekicks.
Sustainability is a business opportunity
Roseline recognised that they were frequently being asked for documents about their sustainability policy and practices – but didn't have anything to present.
Many businesses find themselves in this position. Not being able to provide this information to potential stakeholders can be embarrassing, and it could cost you business opportunities. That's why Roseline decided to invest in a sustainability policy. They knew that they could provide efficiency benefits for their clients, and have a positive environmental impact too.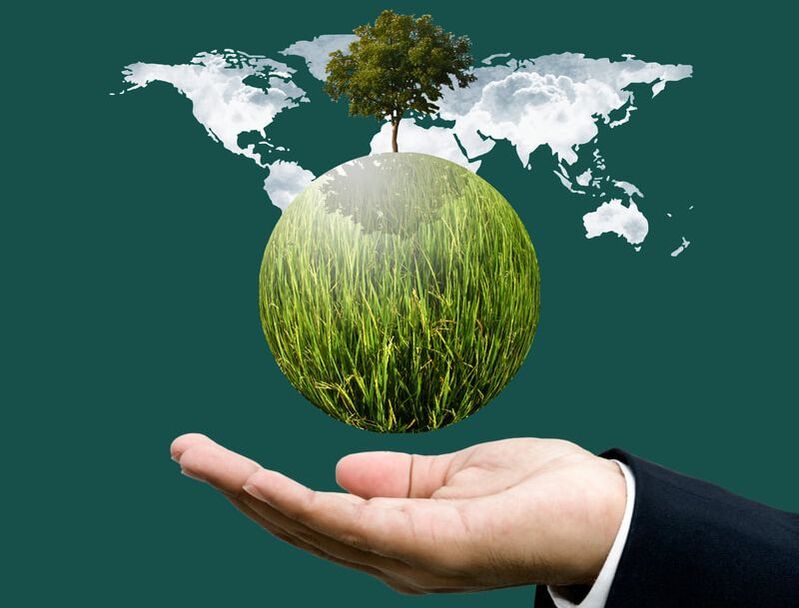 Finding opportunities together
We began with a virtual workshop, where the focus was to identify all the impacts, issues and challenges of the industry, and understand the motivations of the team.
​
The events industry is tackling some big challenges when it comes to sustainability – from single-use culture, to the travel impact of flights. Creating space to discuss these challenges openly allowed the team to identify potential business opportunities around reducing single-use, aviation freight and business travel.
​Through this workshop, the team was able to identify efficiency savings for clients that can be presented as financial and environmental benefits. This will increase engagement with existing clients (which will be an essential part of Roseline's Covid-19 recovery) and allow them to develop a more holistic service that provides additional revenue streams.
Building a more resilient business
Bringing the whole team together to contribute to the policy helped give them ownership of the process and made them feel like a valuable part of the future direction of the company.
​Statistics show that companies with a strong sense of purpose have better rates of staff retention – and involving your team in your sustainability planning can be a great way to achieve this.
Different team members were able to contribute suggestions based on their own areas of expertise, which led to a more comprehensive policy and a more realistic action plan.
The actions and tasks people identified were future-focused for business resilience, and because everyone had been involved from the start, they were able to take the action plan forward with confidence.
As a logistics company working on international events, Roseline acknowledges that their industry has significant impacts. They don't want to greenwash – their aim is to work within the industry to encourage change. By investing in their sustainability policy they have identified the first steps towards this and put an action plan in place to make it happen.
Even if your business has a negative environmental impact, you can implement positive changes and improvements. And if you don't, another competitor will come along without these green aspirations. If they win the business, nothing positive will change.
Creating an engaging sustainability policy
If you would like to go through a step-by-step process of creating a policy, sign up for the online workshop.​ Not only will you come away with the tools and templates to create a policy. You will also be able to:
Capture your vision, values and concerns
​Identify your priorities
Create targets and an action plan
Get buy-in from teams and departments
Deliver a similar workshop with your team and clients​